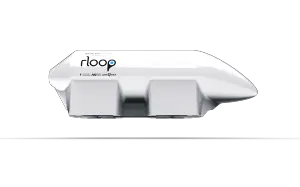 Think of the next step in transportation evolution that allows efficient high speed transit from one place to another. That is cost effective and safe at the same time. It's been called the 5th form of transportation and what I'm talking about is the Hyperloop, a brainchild of Elon Musk at SpaceX. It's a ground-based transportation method that will take a person from one place to another in mere minutes. The Hyperloop system uses a technology by incorporating reduced pressure tubes in which cargo pods, together with passengers, levitate. Since low pressure causes less air friction, the pods will have the potential of accelerating into great speeds. Calculations made shows that the Hyperloop pod will allow a passenger to travel between London and Paris in just 15 minutes!
To make this a reality a big open source competition was announced and over 1200 teams all over the world joined up. The final stage approaches fast and only 30 teams remain in the competition and the rLoop is one of them. The only non-student team with a very different approach, working globally in a way most people can only dream of. They are currently crowdfunding for the building of their pod at Indigogo, go check that out! Now for the Q&A with Brent Lessard, the CEO and Project Manager of the rLoop!
Q: I have heard of the Hyperloop from different sources and that SpaceX through Elon Musk started it all. Can you tell us how it all began and more explicit how you came to be part of this cool project?
A: Elon Musk unveiled the concept in 2013 and open sourced his Alpha Paper, indicating that he was too busy with SpaceX and Tesla to work on the Hyperloop. There was not much progress on the Hyperloop achieved in the two years after his announcement, so to accelerate development SpaceX announced an open design competition. At that point, someone made a post on the SpaceX subreddit suggesting we had the technical know how to design a pod, and rLoop was born.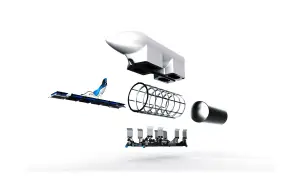 Q: So I assume the name rLoop came from the classic reddit thread build up /r ?
A: Yes, originally we called ourselves redditloop, but quickly changed to rLoop. It's certainly a nod to our origins. The original post suggesting we enter the competition was made on r/SpaceX. That post received a lot of attention from the community and the team started to organically self-organize from there.
Q: You guys are a non-student team, but wouldn't it be great to take part of young students inner fire and everything-is-possible-mentality?
A: The truth is rLoop is approximately 85% students. We like to think of participation in rLoop as educational as well, so we don't just task the experienced professionals in the group with certain tasks. Anyone can take on a task, get guidance and feedback from those with more experience, and in the end we increase the quality of the interactions between members and everyone comes out ahead.
Q:When is the next event and what are your chances of winning?
A: There are some milestones to achieve along the way but the next stage of the event is the final one – racing our completed prototype on the test track in Hawthorne, CA. We have a great team and a strong design – I know we're going to be serious contenders. There will be a lot of data and experience gathered from the competition weekend, so we're looking forward to that. Regardless of the outcome of the weekend, I think what we've achieved in the past ten months has been incredible – organizing organically, pushing the boundaries of the open source and crowd sourced model, collaboratively designing a prototype design that beat out over 1,200 other teams, and competing against well established institutions like MIT, Virginia Tech, and Delft – all of whom have massive corporate sponsors.
Q: Air or Magnetic?:)
A: Magnetic. The manufacturing demands on the tube would be too costly for air bearings – and I think you'll find any of the commercial entities are going the same route. We've been lucky enough to have a good relationship with Arx Pax – their MFA technology will be providing levitation for our pod.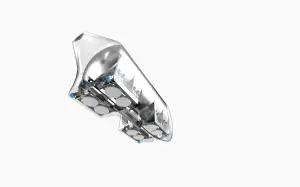 Q: If someone wants to join your team now, how should they go about?
A: The needs of the team fluctuate. We're currently at an advanced stage of the competition, with many aspects of our pod design already frozen. We always have a need for certain fields, though, so anyone passionate about making the Hyperloop a reality should certainly contact us through our website,
rloop.org
.
Q: And if everything goes according to plan, what's the ultimate vision here??A:  rLoop's operational model is quite interesting to see in action. The crowd sourced platform welcomes diversity of perspective and allows the best ideas to rise to the top by making everyone an equal. Your geographical location, your religion, your politics, your education – none of these are a factor in your voice being heard. The open source ethos allows a quick and free flow of information, encouraging constant and rapid iteration. As a result, we've been able to organize, design, and compete against some of the world's greatest institutions – and we did it in ten months without ever having met in person.
We're hellbent on making the Hyperloop a reality, and that is what we're going to do. We want to leverage our performance and the data collected from the competition weekend to make that happen.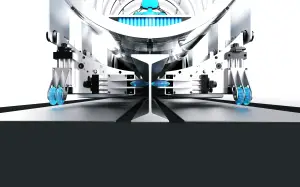 Q: Give us 3 tips from what you have learned on your way to other technology entrepreneurs?
A:
Passion is the ultimate incentive – if you are not passionate about your project, it will be evident.
Your vision is your greatest asset.
Being open source will drive innovation – never be stagnant!
Q: Finally, tell us: why should your project get funded?
A: rLoop is working to make the Hyperloop a reality. The project places rLoop at the forefront of technology and innovation. We believe the Hyperloop is a revolution for transportation, and we believe the approach to realizing it can be revolutionary as well. We'd love to have a passionate community join us on this journey of international collaboration and innoavtion.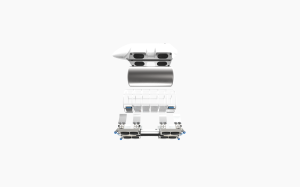 Thank you Brent Lessard for this interview and good luck in the contest!
http://www.rloop.org
https://facebook.com/rLoopTeam
Hyperloop and the rLoop pod is a design that may change the future of transportation, go fund them and keep an eye open!