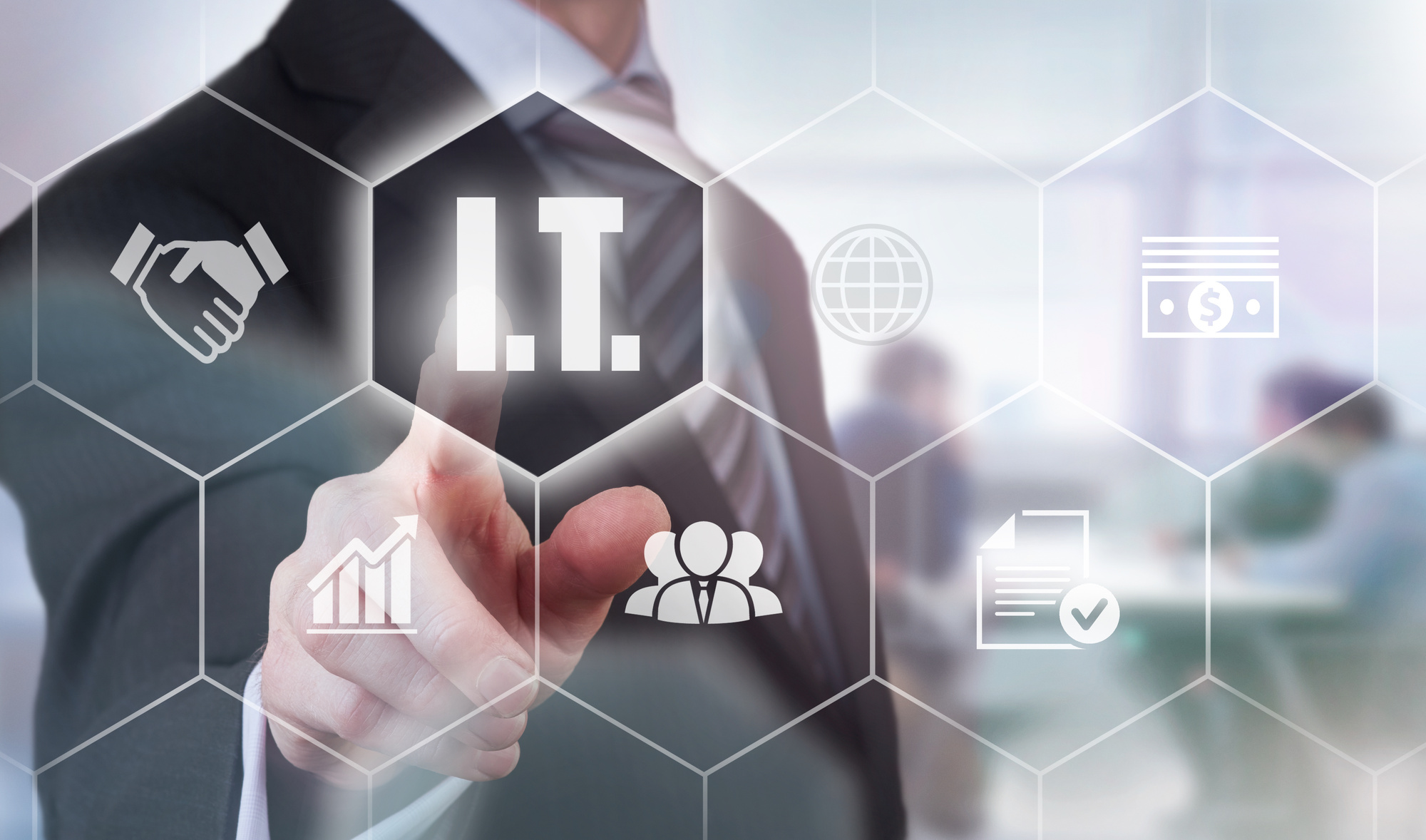 Have you looked at the benefits of outsourcing your managed IT services?
Outsourcing IT isn't reserved for large corporations. Small and medium-sized businesses are jumping on board, too. More than 60% of businesses are outsourcing their IT services.
You may have an in-house team that you completely trust to get the job done. Outsourcing allows them to focus on other projects like development, rather than constantly trying to put fires out.
Keep reading to learn ten other reasons why you should consider outsourcing IT services.
1. IT costs are Fixed
Outsourcing your IT services means that your IT costs are fixed. There are no surprises and you can easily create your IT budget. With your in-house IT department, costs can increase due to server issues, a computer might need to get upgraded and software may need updating.
IT services make sense to outsource because your IT processes are streamlined and efficient. That will allow you to control your costs.
2. You Get Highly Qualified and Experienced Professionals
When you're hiring your IT staff, you know what to look for – someone who's a certified IT professional. You might consider how well they fit with your team and the company culture.
They might have a Microsoft Certified Systems Engineer certification, but will they have the experience to handle a crisis?
With a specialized IT team, they've been doing this work for a while and you can be sure they've seen it all.
3. Lower Your Risk
When you have to invest in IT systems and software, you're taking on the risk that the investment will pay off in the long run.
Outsourcing places that risk in the hands of the IT services provider. They already made massive investments in technology. With today's ever-changing world, that's a good thing. All it takes is a slight economic downturn and you may never be able to recoup your IT costs.
4. Compliance and Security
Do you know what GDPR is? Do you need to comply with HIPPA or Sarbanes-Oxley?
If you take credit card payments, are your systems up to date according to PCI standards?
If you don't know the answer, then you need to consider outsourcing your IT to someone who's capable of handling these questions.
The world of IT has become more complex, even for small and mid-sized businesses. Everyone, no matter your size, is vulnerable to an attack from hackers.
An IT firm will update your software regularly, audit their machines to make sure they're functioning properly. They'll also install the proper firewalls, and ensure your systems comply with regulations.
5. Act Like a Big Company
You may be a small business competing against large companies with massive IT departments and marketing budgets.
There's no way you can afford to bring those services in-house.
You can have access to the same systems and technology the big companies enjoy, just by partnering with the right IT services company.
6. Focus on Core Business
If you run a small to mid-sized business, chances are you have people who aren't IT specialists handling IT tasks.
That's a common situation for about a third of SMBs.
Jane in the marketing department might be great at handling help desk calls, but that's not her job. She needs to focus on marketing the business.
It might be the same for your in-house team. They can focus on creating new products or improving your current product line, as opposed to handling maintenance issues every day.
7. More Flexibility to Implement New Tech
In your current setup, how much time do you devote to maintenance and upgrades?
It's a difficult thing to do, especially with everything else you have on your plate. This is one of the benefits of outsourcing you can truly enjoy because you don't have to worry about that.
Your IT services provider takes care of that for you.
8. You're Prepared if Something Goes Wrong
With technology, if something can go wrong, it will. That can cost your company a lot of revenue. Just one hour of website downtime costs companies around $300,000.
That doesn't take into account the damage done to the brand, as customers no longer feel your business is reliable.
9. Managed IT Services are Scalable
As a business owner, your vision is to grow your business.
Yet, there's a reason why many businesses never grow. They're afraid to hire employees because they fear they can't afford them.
You can afford to hire staff by outsourcing. You can start small and as your business grows, you can add more IT services.
10. Reduced Capital Expenditures
How much would you have to invest in new systems, hardware, and staff to manage those systems?
The HR costs alone would be a huge investment.
A managed IT services company already made these investments, so you don't have to.
They already hired certified and experienced staff, they already vetted their people.
All you have to do is find the company to work with.
Reap the Benefits of Outsourcing
The only way you'll be able to enjoy these benefits of outsourcing is if you choose the right managed IT services provider and you know how to work with them.
Don't Go with the Cheapest Option
When outsourcing IT services, it may seem like all companies are the same. Look closely at their track record and get references for every company you interview.
Some IT services offer a cookie cutter approach to IT services, which is why they're often the least expensive option.
More often than not, these companies don't provide services that fit your specific business needs.
For example, Be Structured Technology Group offers managed IT services that are customized to your business needs.
They're also focused on preventative measures. It's a lot different from services that are only available when something goes wrong.
Outsourcing Managed IT Services Makes Sense
There are numerous benefits of outsourcing your managed IT services. You'll save money, time, and stress. Not to mention your team can focus on your company's core business instead of dealing with a constant stream of IT emergencies.
The right managed software partner will have a team in place that has experience and certifications. They'll know how to handle just about any IT situation.
If you want to stay up to date with the latest tech news, gadgets and ideas, keep checking our blog regularly.